Quality and Performance at the right price
Almas Group Logistics offers a full range of domestic and international freight shipping services worldwide, customized to meet your requirements. As members of an extensive network of global shipping agents, we have the resources necessary to move your merchandise at a competitive rate, even with tight deadlines and complex logistics.
Freight shipping services are a part of the process of transporting commodities and cargo by ground, sea, or air. These goods are ordered into boxes, crates and containers to be loaded up and moved from point A to point B. With many different means of transportation, there are certain benefits that one may have over the other.
To consistently meet your freight deadlines, you need a global air freight provider that serves major business centers throughout the world. We combine decades of experience, an expansive global network, and a broad international air freight portfolio—all designed to deliver on your demanding supply chain needs.
We are also specialized for the service via Caspian Sea To Turkmenbashi, Astrakhan Actau, Atyrau, Makhachkala and all inland destination of Russia. We are also specialized in carrying Cotton & Sulphur by Truck and Rail from Turkmenistan, Uzbekistan, Kazakhstan, and other cis countries via Bandar Abbas by container and breakbulk vessel to various countries like china, india, Malaysia, Indonesia, etc.
• We are specialized in Trucking from Bandar Abbas to all the inland cities of Azerbaijan, Georgia, Armenia, Turkmenistan, Uzbekistan, Tajikstan, Kyrgyzstan, Kazakhstan, Iraq, Turkey and Afgthanistan.
• We also accept TILT TRUCK service from Turkey, Netherland, Belgium, Italy, France, Moldovia, Ukraine and from all European cities.
• Offering competitive rate.
• Fastest Transit Time.
• Railway service to/from Turkmenistan, Uzbekistan, Kyrgyzstan, Kazakhstan, Russia.
• Offering SOC / COC service.
• Offering competitive Railway Haulage.
• We buy back the soc container.
WHAT IS FREIGHT FORWARDING COMPARED TO FREIGHT SHIPPING?
The role of a freight forwarder is to make global shipping as easy and stress-free as possible for shippers. They specialize in arranging storage and shipping of goods on behalf of the shipper.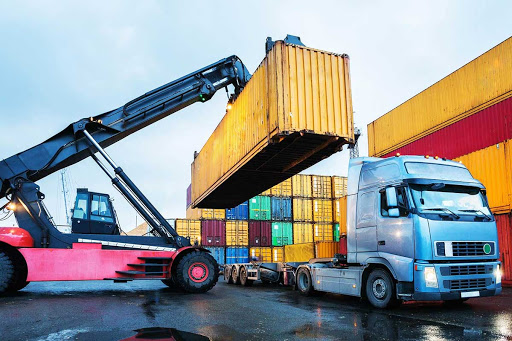 Safe & Secure
We strive hard to provide safe and secure environment when it comes to transportation of goods. This is typically achieved through highly trained equipment operators, experienced cargo handlers and intelligent planning.
Fast Delivery
In logistics and operations, reliable shipping services can often be truly critical. Our comprehensive Next Day Air Freight services allow you to utilize numerous carriers and cargo planes to minimize travel time and maximize cost efficiency.
24/7 Support
24 hour personalized service is what you can expect from Almas Shipping. With our customer service representatives available 24 hours a day, 7 days a week; Almas Shipping is always on hand to meet your shipping needs while providing extraordinary service to each and every shipment.